Hope for the dogs in Bihać, Bosnia and Herzegowina
Our mission is to solve the problem of stray dogs in a humane sustainable manner.
To the Mission
Our Mission
We want to stop the uneccesary suffering of stray dogs
The Max Foundation is a nonprofit charity organization focused on combatting the plight of straydogs in Bihac, Bosnia and Herzegovina. Right now, there are thousands of dogs living on the streets and adjacent landfill, and while the city seeks to provide aid to these animals, they lack the funds necessary to care for the dog population. But that's where we come in. The Max Foundation, in cooperation with veterinarians and volunteers, seeks to resolve this problem sustainably and humanely, through the following means:
Constructions of a newspecies-appropriate shelter as an addition to the current shelter which sits on the landfill.
Initiation of a professional castration program to prevent uncontrolled reproduction within the population.
Development of the existing registration system to provide detailed monitoring of the population through microchipping.
On-site educational workshops for children and adults. We acknowledge the lack of these programs and believe that children should learn how to interact with dogs appropriately from a nearly age. This is how we will pass on our mission to future generations.
Our goals are challenging, and the road ahead is steep, but the results will make it all worthwhile. We cannot accomplish our mission without your support. Please consider donating today.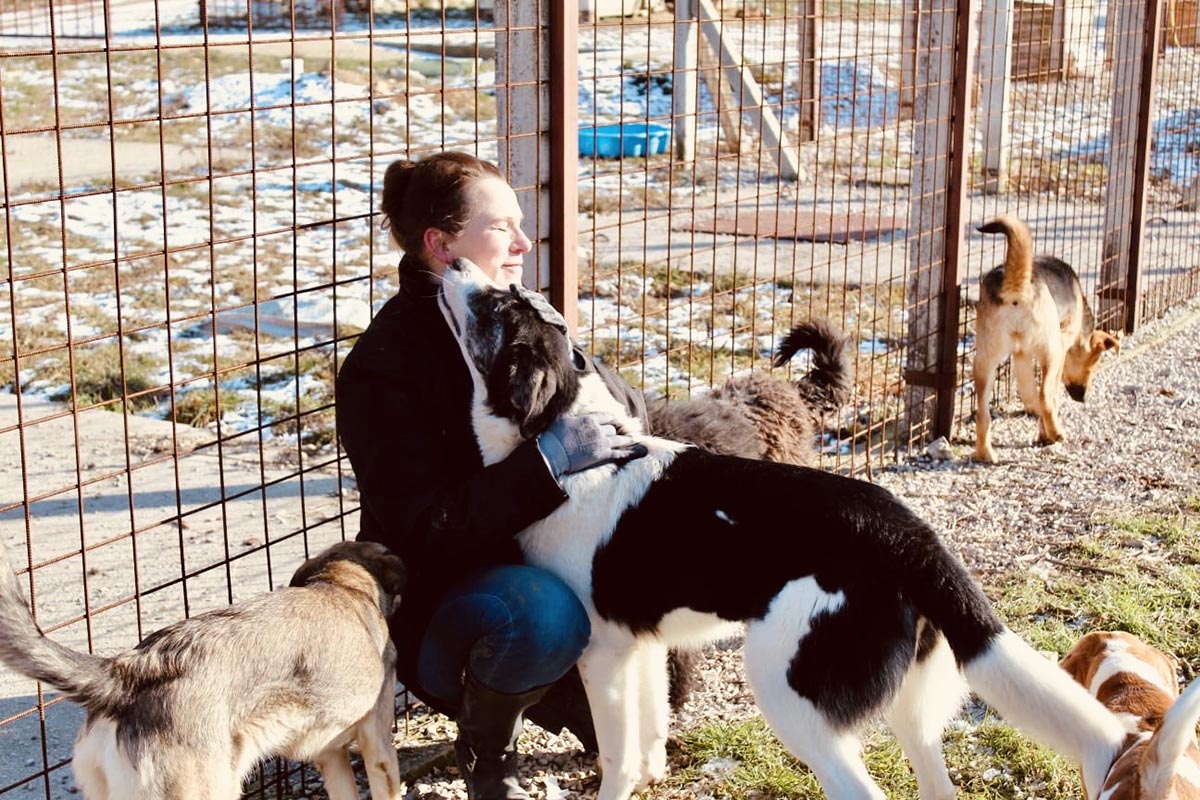 Our Team
Max's Story: How our organization got it's name
My name is Max. When I was about 10 weeks old someone found me in a parking lot in Los Angeles. He took me to an animal shelter. I was very lucky that I was adopted just a week later. My life has been very exciting. We even moved from Los Angeles to Germany and I met a lot of great people. I was loved and my well-being always came first. I had many nicknames from 'Mäuserich' to 'Macki' to 'Good Boy'. I was certainly not perfect, but for my people I was. Unfortunately I lost the fight against cancer last year at the age of 10. I must have left a good impression, because now there is a foundation with my name. The people from the Max Foundation will give us dogs a voice, dedicated to win the fight against animal suffering.
Our Team
Commitment and passion combined by two countries
People behind the mission. We are a small but highly dedicated team from Germany and Bosnia and Herzegovina.
Christin Mross
Germany
christin@maxfoundation.de
Christin is the founder of the Max Foundation e.V.. She used to live in Los Angeles for 10 years and was running her own photo syndication agency LimeFoto. She represented well-known celebrity photographers such as Herb Ritts, Tony Duran and Robert Sebree. Back then she adopted her dog Max from a local shelter. He moved back with her to Germany and stayed at her side for 10 years. While running her private business as an interior designer, she and her husband adopted their new dog Knut thru Arche4Dogs e.V. last year. That lead her to Bihac, Bosnia and Herzegovina last year. She realized how much support is needed and since then, she is dedicated to the mission of the Max Foundation e.V..
Support now
Donate
Even with a small donation, you can make a big difference
Saving an animal doesn't change the entire world, but the entire world is changing for this one animal.
With a one time or monthly donation you can support our work and mission tremendously:
One time donation
Every donation counts and is going 100 percent into our project. These are some examples for what you can accomplish with your donation:
10,00 € covers the costs for one bag of dog food.
50,00 € covers the costs for one castration. This is a very important part of our mission.
60,00 € covers the costs for medicalprevention for one puppy or dog which includes vacinations, treatments, microchipping and a chance to survive.
Monthly donations
Every donation counts and is going 100 percent into our project. These are some examples for what you can accomplish with your monthly sponsorship:
10,00 € covers the costs to feed one puppy for a month.
20,00 € covers the costs to feed one adult dog for a month.
30,00 € covers the monthly cost to give one dog shelter at a bosnian foster home before it gets adopted.
Donation account
Sparkasse Emsland
IBAN DE84 2665 0001 1091 0776 75
BIC NOLADE21EMS
Please follow us on Facebook and Instagram to watch our developments and work.